News
Baunatal, a place where the technology symbiosis between SMEs and OEMs is practiced
On the occasion of the visit of the mayor of the city of Baunatal, Manuela Strube, and the economic promoter, Klaus-Peter Metz, to the Volkswagen plant in Baunatal, both were able to see for themselves the impressive symbiosis of the manufacturing infrastructure at Volkswagen and the know-how support provided by the specialists at METAKUS Automotive GmbH, which is also located in Baunatal.

The focus was set on the production of hot stamped body components, which are characterized not only by their extremely low weight, but above all by their high crash resistance. The fact that the global breakthrough of this technology began almost 20 years ago right there in Baunatal is more than just a side note.

Fritz-Eckhard Emmeluth, Deputy Production Manager, impressively explained that the world's largest production site for hot stamped autobody components at the Volkswagen plant in Baunatal, with 12 production lines, would certainly not have succeeded without the expertise of the hot stamping specialists around Agim Ademaj at METAKUS from the very beginning.

All in all, a striking example for the vibrant high-tech network in Baunatal!
New Textbook on Press hardening!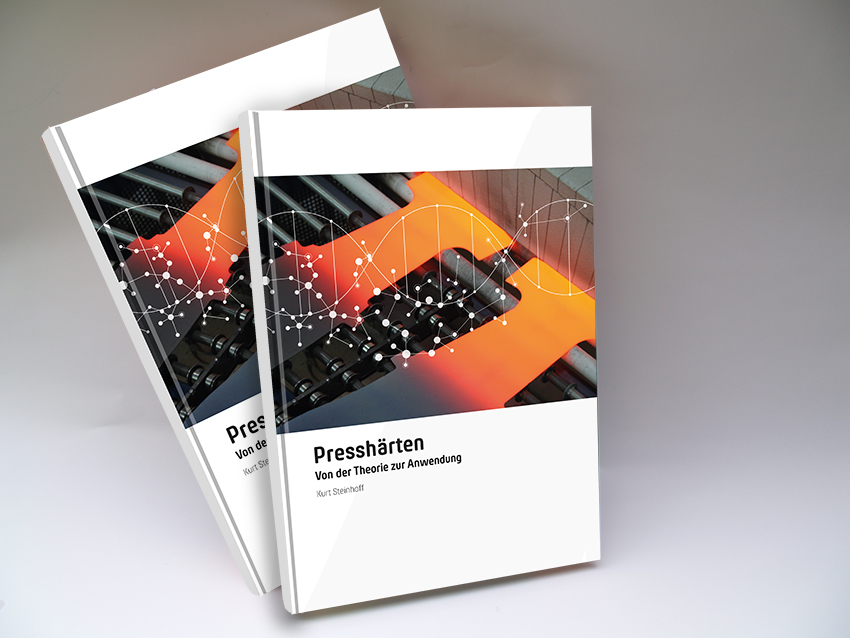 Professor Steinhoff has recently presented his new textbook entitled "Press Hardening – From Theory to Industrial Application" for use in under- and postgraduate education.
Thermal Inline Printer in Volkswagen`s Kassel works successfully implemented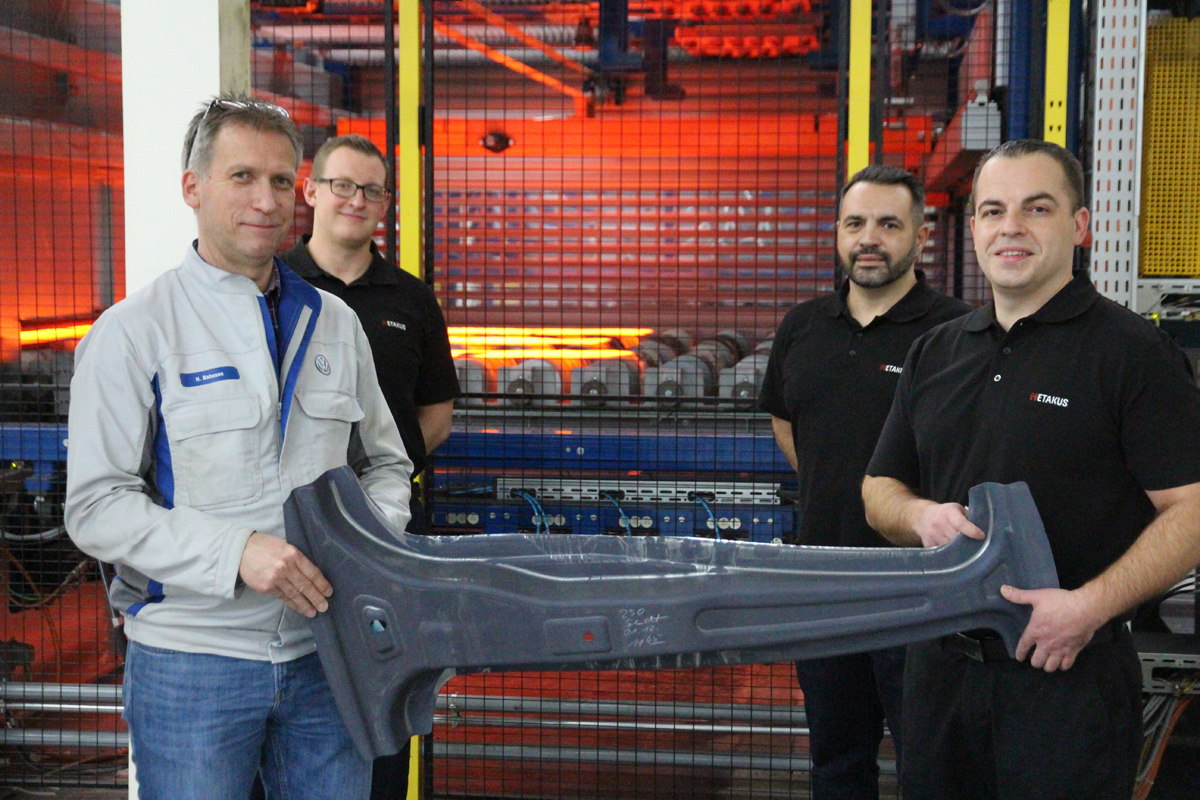 METAKUS Automotive GmbH and Volkswagen AG share a well-established partnership in press hardening technology since more than 1 ½ decades. Actually, without this unique cooperation press hardening would not be what it is today: A global mega trend in automotive light weighting!
Recently the approved team of specialists from both parties successfully implemented a so called Thermal Inline Printer in Volkswagen`s Kassel works. This system incorporates the idea of functionally graded properties for body-in-white components, which was firstly invented and industrially realized by the founders of METAKUS.
Therefore, for Sebastian Barden and Heiko Bahnsen (left on the picture) from the launch team at Volkswagen it was no surprise that based on METAKUS's first-hand experience and its highly specific expertise, their initially high expectations on this new system with particular regard to production stability, component quality, and cycle time even could be exceeded!