Module C
Operator Training
Intensive Training Module C is meant to improve the awareness of those concerned with daily PHS operations on the shop floor level in regards to the specific features of hot stamping production.
Target Audience
This training is aimed at operators responsible for running a PHS production line, carrying out lab quality testing, or maintenance of machinery, tools, and dies.
Program
Contents. The training program pro­vides a basic understanding of the interdependency between adjustable process parameters and the resulting properties of the final product when hot stamping PHS with standard metallic coating systems.
Aims & Targets. A basic understand­ing of various effects of adjustments of process parameters on relevant material processing properties (e.g., tool life, roller pollution, etc.) and final product properties (e.g., surface properties, coating consistency, mechanical properties, etc.) will be gained. The participants will be trained to recognize and evaluate relevant product quality indicators during the process, and, accordingly, will learn to make proper decisions during PHS line operation.
Schedule
The training requires 6 hours of workshop training. It takes place on site at the customer's plant.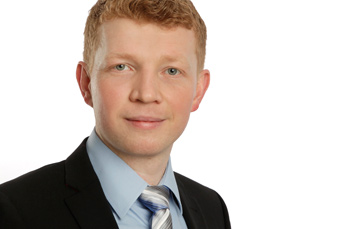 "At the end of the day, knowledge and skills have to be brought to the production shop floor."
Alexander Donis, PHS Trainer
"The right skills, methods, and equipment protect you from being overrun by complexity!"
Eduard Fuhrmann, PHS Trainer