Module B
PHS Process Monitoring & Product Quality Control
Target Audience
The Intensive Training Module B is meant to improve the individual skills of engineers, technicians, and foremen in the fields of production and quality assurance, as well as maintenance and production planning. At the same time, it serves as sensitization for typical PHS audits.
Program
As indicated in the figure, the training contents are divided into 3 topical units.
UnitB1:PHS Process Monitoring
Contents. This training addresses the selection of appropriate process parameters and through-process control in industrial hot stamping. All relevant process parameters and variants to be included in a monitoring strategy will be revealed. Their effect on the product quality will be explained. Appropriate and specific detection methods will be practiced. The following questions will be answered:
What should be measured?
Where should measurements be carried out?
How should measurements be carried out?
Why is the measurement necessary?
Aims & Targets. Participants will receive a complete overview of all relevant PHS process parameters. Appropriate measurement methods will be explained, and their application, including the evaluation of measurement results, will be exercised. Participants' attention will be particularly focused on the accuracy of measurements. The necessary balance with the achieved component properties will be generated.
UnitB2:Product Quality Control
Contents. When producing UHSS components using industrial hot stamping, the most important product properties, e.g., surface topography, mechanical properties, and electrical properties, are adjusted within the manufacturing process itself. Therefore, sufficient knowledge and skills concerning the choice and application of appropriate testing methods will be trained. Analyses and evaluations of the relevant material properties of uncoated and coated PHS will be considered. Special attention will be focused upon the following proce­dures:
Mechanical testing (tensile test, hardness measurement)
Non-destructive testing
Metallography and microscopy
Surface analysis
Electric resistance.
Aims & Targets. The participants will receive specific knowledge concerning the characteristics of PHS components. They will be trained to properly select testing equipment and procedures in regards of the mechanical properties, surface layer consistency, surface topography and electrical properties, particularly those of PHS with various metallic coatings. They will be able to characterize and evaluate thermo-mechanically induced modifications of properties from the initial state of the blank material to the final PHS component.
UnitB3:Hot Stamping of Coated UHSS
Contents. The specific behavior of vari­ous metallic coatings on steel substrates under characteristic thermo-mechanical loading situations relevant for industrial hot stamping will be explained. In addition to the standard AlSi-coating material appli­ed in direct press hardening, the focus of this training will con­centrate on the particularities of differ­ent zinc coating variants (ZnNi, GI, GA) available for direct and indirect press hardening. Time-temperature profiles and characteristic layer proper­ties will be addressed in the same way as induced failure mechanisms.
Aims & Targets. Participants will develop a thorough understanding of the specific behavior of different metallic coatings under typical thermo-mechanical loading situations in press hardening. They will be able to define corresponding process parameters and related process windows. They will develop a sufficient understanding of the relationship between the selected process parameters and the resulting material properties. The through-process layer consistency, micro structure, surface topography, oxide formation, electrical resistivity, thermal conductivity etc. will be explained extensively. The participants will obtain sufficient knowledge regarding the analysis of the coat­ing properties and their evaluation, particular­ly with respect to quality and failure.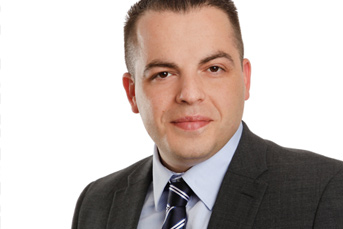 "The real sport in PHS processing is it to keep an eye on everything  – at any time! Finally it's a question of skills and training."
Agim Ademaj, PHS Trainer